---
What have I been doing?
Brain-computer Interfaces!
So I've been studying B.Sc. and M.Sc. courses in Bioinformatics at the University of Tübingen, Germany.
The syllabus included a lot of mathematics, which I enjoy a lot, software architecture, programming, and algorithms. My specialization was in Neuroscience, since the brain has fascinated me ever since. During the course of my studies, I found my way towards data analysis using machine learning, especially physiological data of humans.
I've always been curious to if there is an alternative to boring human-computer interaction by mouse or keyboard. Turns out there is. Brain-computer interfaces are communication systems in which the brain's output pathways or muscles are not passed.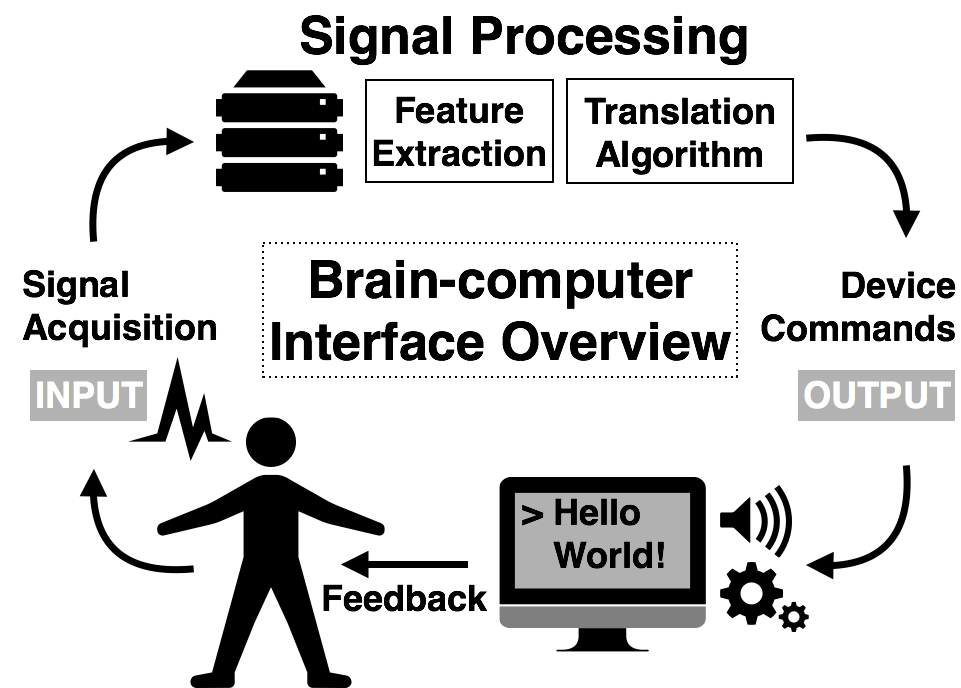 Figure 1: Basic design of a brain-computer interface after Wolpaw et al. (2002). Physiologial data is acquired from the user, processed, meaningful features extracted, translated, and device commands are sent as output. The user receives feedback of this output.